Men or women searching for a noninvasive option to have thicker hair without a surgical hair transplant should contact the ZO Skin Centre in Dallas, Texas about PRP. Platelet-rich plasma (PRP) injections into the scalp are made with the patient's own blood-derived growth factors to assist in natural hair growth. While PRP injections are not hair replacement shots, they do stimulate healthier hair growth for hair that may be lost short term.
The best candidates for PRP injections will be in the early stages of hair loss or had an event that made your hair temporarily stop growing.
Reviews
"Amazing visit. Have been here now twice and will continue to come back! Ask for Courtney RN for all of your Botox and injection needs. Everyone is super professional and it is nice to find a place were everyone that works there is pleasant. I will definitely try some other services soon! If you have not been here definitely make an appointment. Courtney R.N has me coming out the pandemic 10 years younger!"
- V.B. /
Yelp /
Jun 26, 2020
"What an amazing appointment with Carrie for a  hydro facial. I don't have enough good things to say about her service. Will be back in a month!"
- T.W. /
Yelp /
Aug 06, 2020
"Amber is a sweetheart! Brows on fleek! Kerry is also amazing. Walked out with glowing skin. Both listened to my concerns and provided great customer service. I will be visiting again soon!"
- M.B. /
Google /
Aug 09, 2020
"This was my third visit to the ZO Skin Centre in Dallas and tops best facial I've had in Dallas over the past 8 years. Some estheticians take shortcuts, but not Kylie. Kylie was exceptional and thorough in her applications. She provided a hydro-facial with masterful technique. I'm a two year client to ZO products recommended by my dermatologist. And it's the only product I've used that doesn't cause other conditions and actually improves my skin"
- K.B. /
Google /
Sep 06, 2020
"They have such an amazing staff, that's what sold me on going to their location over the other places I went for consultation. Courtney is enjoyable to work with and he's very informative! After my first visit, I was absolutely so excited to go back for my appointment today."
- V.S. /
Yelp /
Sep 02, 2020
Previous
Next
At a PRP appointment at the ZO Skin Centre, a blood sample will be drawn to begin the blood refinement. The vial of blood will be taken to our lab where it will be spun in a sterile centrifuge to single out only the best growth factors and platelets from the blood. Before PRP injections begin, we will numb the scalp with a topical or local anesthetic. After the area is numb, the PRP will be administered multiple times just under the scalp with an ultra-fine needle. This treatment may take up to 45 – 60 minutes and can be accompanied with a microneedling treatment.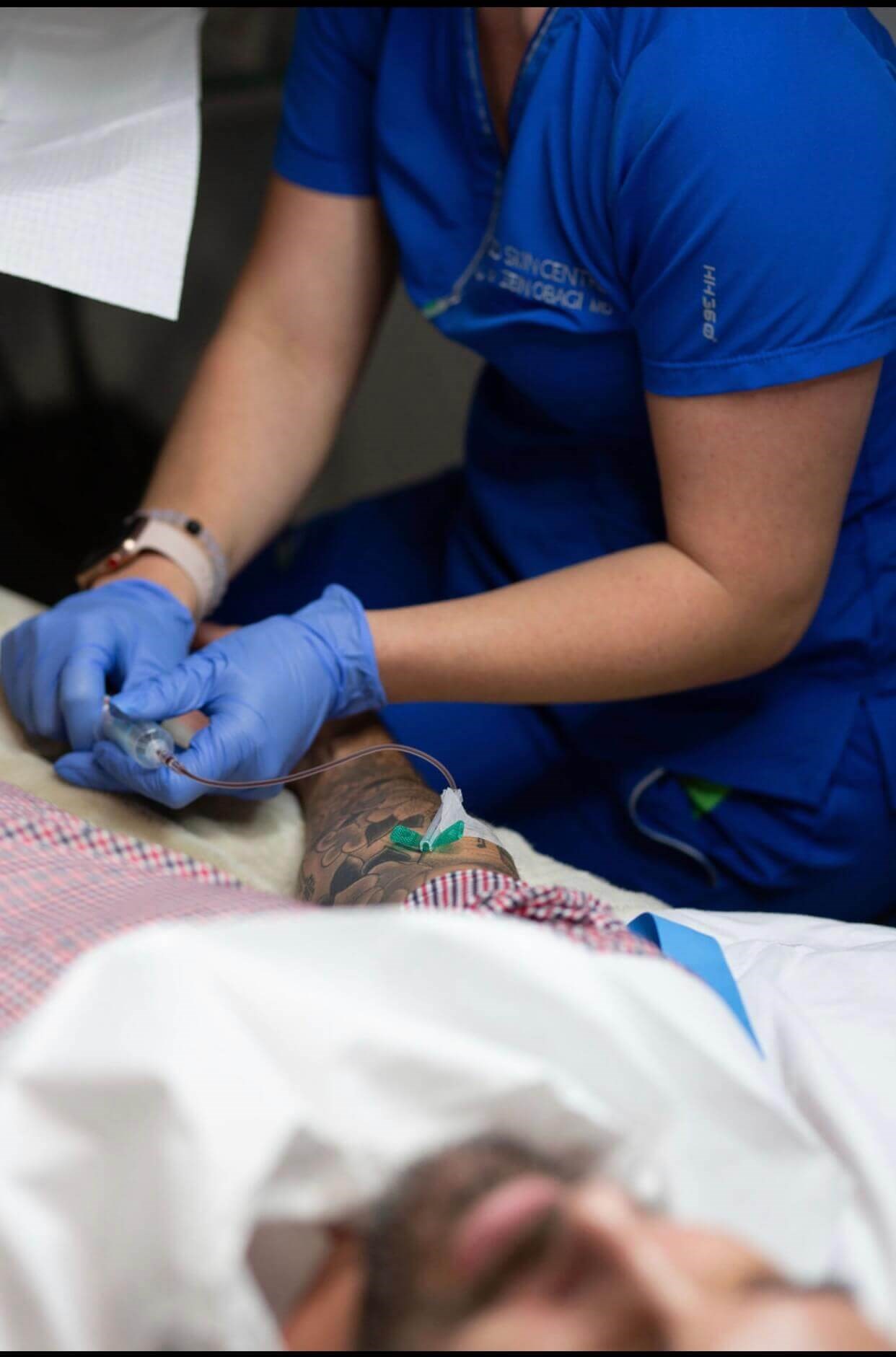 Each patient will have their own unique experience with PRP and results will be different. However, many of our PRP patients see a difference in the quality of their hair in 4 – 6 months with a series of follow-up appointments during that time. We will monitor, track, and make recommendations based on the response of the hair. To boost the health of the growing hair follicles, we may also suggest a repeat treatment every 12 – 18 months for better results.
If you have thinning hair without large patches of missing hair, hair loss due to hormonal changes (like menopause), androgenic alopecia, or dormant hair follicles, we can offer you a consultation with our hair restoration team in Dallas, Texas. With PRP, both men and women may have great success with growing stronger and thicker hair. Schedule your PRP consultation today at the ZO Skin Centre.
Related Posts